John 17:21 is a powerful prayer and promise.
Our heart's desire is to see the body of Christ working together, standing together, and functioning together as one.
We know that if we are healthy and healed we can do amazing things. Maybe we can help launch you out into your God given destiny or provide a safe place to land while you receive healing and support.
Our main focus is to help every individual walk in what God has called them to.
Connecting

Together

As One
JOIN US THIS WEEKEND
Saturday, October 10th @ 6pm
Sunday, October 11th @ 10am
Prophetic Dance Class
Thursday, October 1st
4:30pm Praise & Worship
5:30pm

Warfare Worship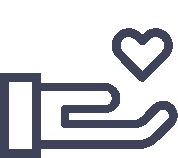 "Whoever is generous to the poor lends to the Lord, and he will repay him for his deed."