TO THE WELLINGTON FILLING STATION
"that they may all be one; just as You, Father, are in Me and I in You, that they may also be one in us, so that the world may believe [without a doubt] that You sent Me. "
Anthony Turner Ministering


Saturday, September 18th @ 6:30pm
Sunday, September 19th @ 10am
Sign up to receive our monthly newsletter!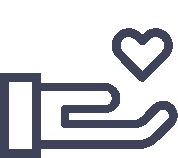 "Whoever is generous to the poor lends to the Lord, and He will repay him for his deed."